Reconstructing the Past: Aldwych Tube Station


An Online Exhibition
Aldwych Station (known as Strand Station from its opening in 1907 until 1915) is one of the tens of disused and/or closed Tube stations around London. During the 1st World War, and following a German bombing raid, one of the station's disused platforms was used for the storage of 300 pictures from the National Gallery. During the 2nd World War, the tunnels between Aldwych and Holborn were used to store treasures from the British Museum (including the Parthenon Marbles!). 
During the Blitz, Aldwych Station was used as an air-raid shelter by thousands of locally-based workers, residents and passers-by. After the end of the 2nd World War and throughout the second half of the 20th century, services from Aldwych were gradually reduced until the station closed to the public in 1994. 
In September 2010 – marking the 70th anniversary of the Blitz and of the Battle of Britain – the Mayor of London, in collaboration with Transport for London and the London Transport Museum, organised a weekend of special tours of Aldwych Tube Station led by actors in 1940s dress. I was one of the lucky few who managed to get tickets for this once-in-a-lifetime-experience, which sold out immediately.
The combination of the original surroundings (the tracks and infrastructure are maintained in operational condition to this day), a vintage 1938 train, vintage posters (e.g. setting the ground rules for those seeking shelter), photos of hundreds of people crammed into the station (sleeping on the tracks and on the platforms in predetermined configurations designed to maximise capacity), 1940s music, clothes and sound effects (air sirens, bombs dropping near-by) created an unforgettable experience – still conveying only a minuscule fraction of what people living through the Blitz must have felt.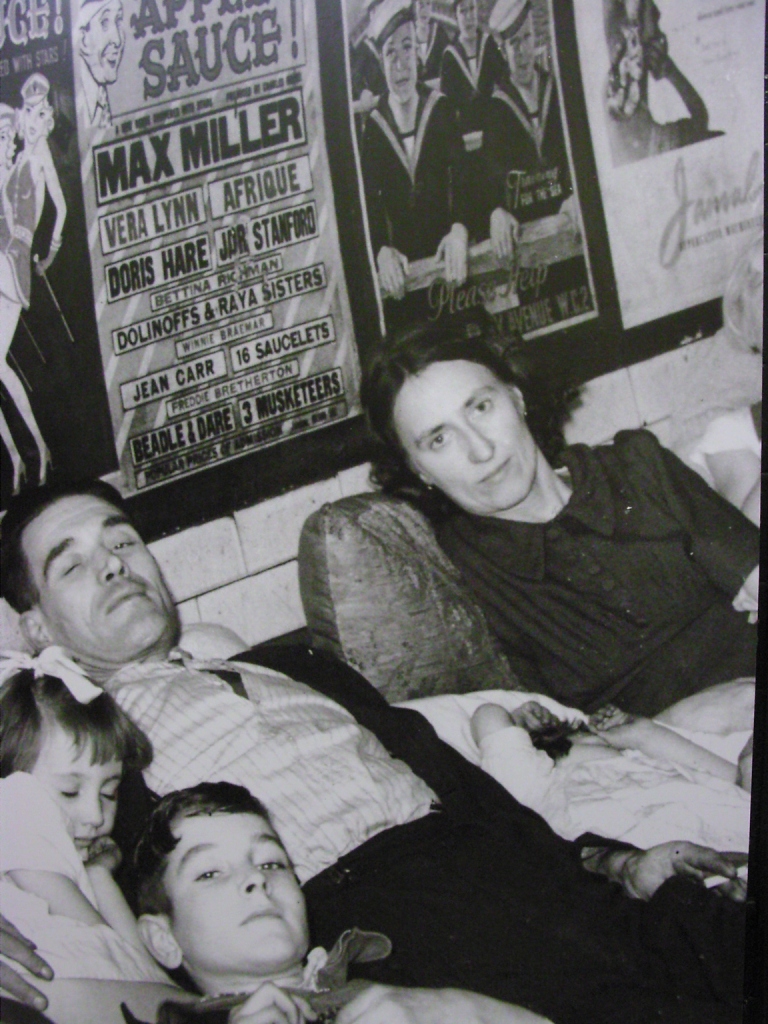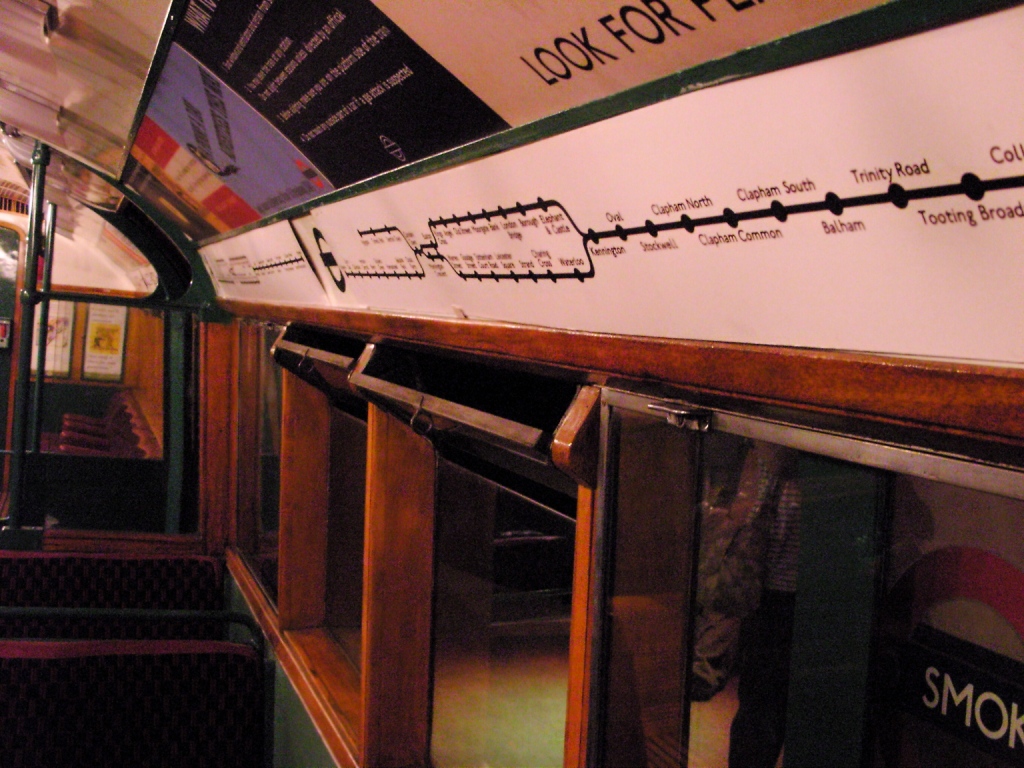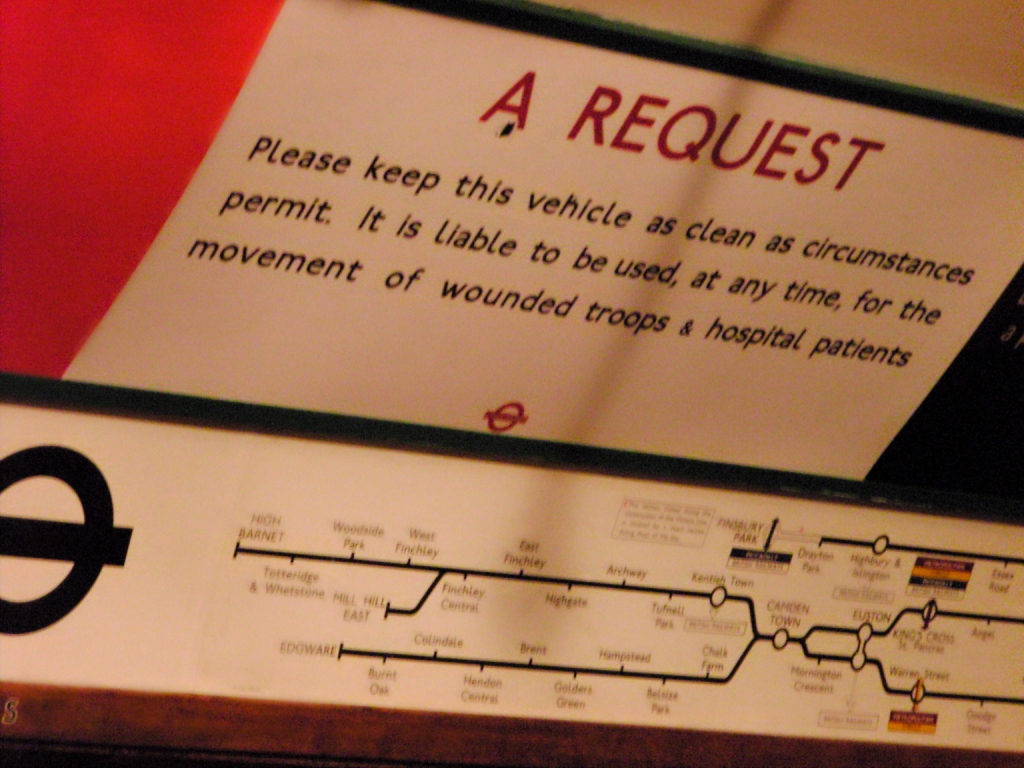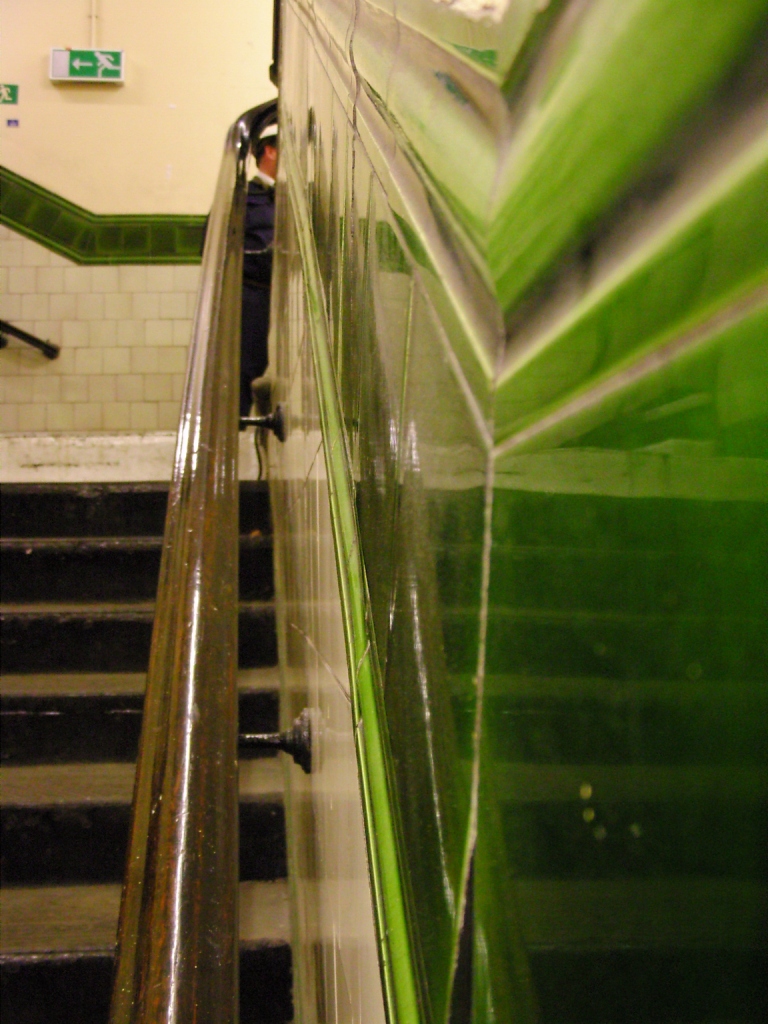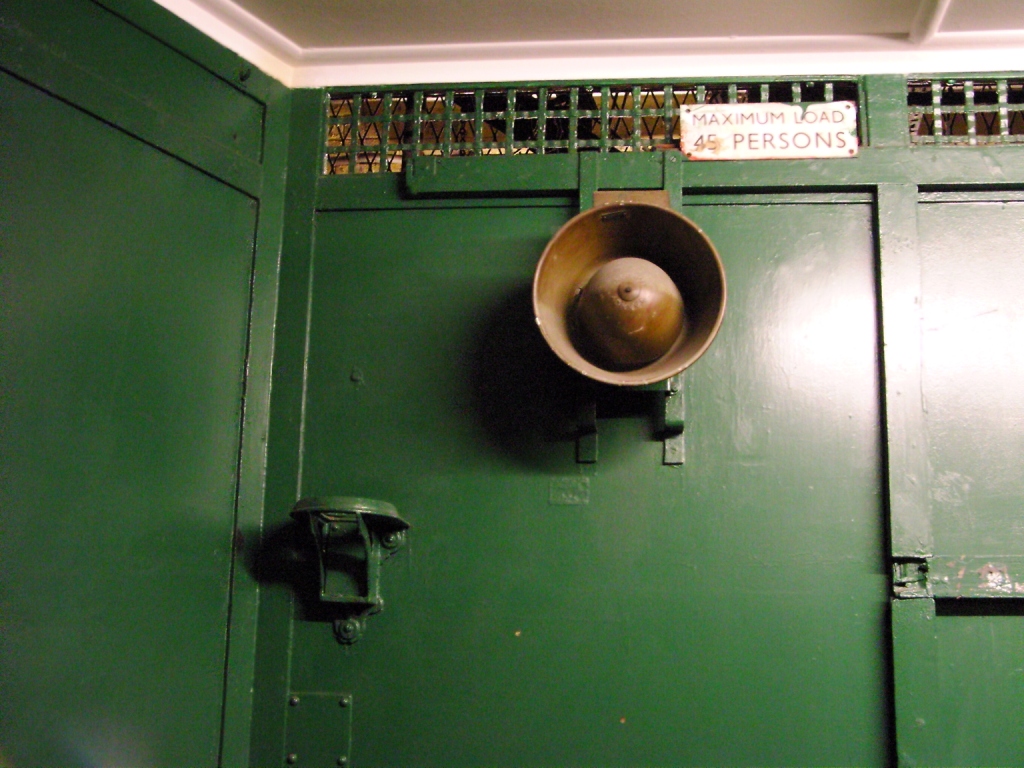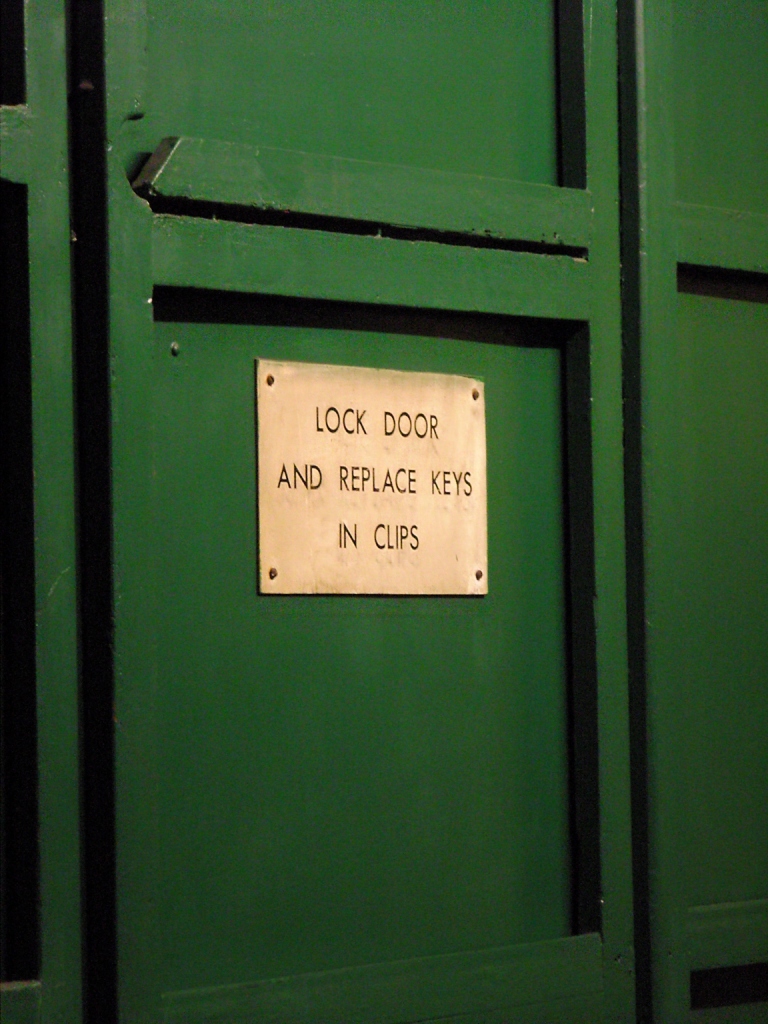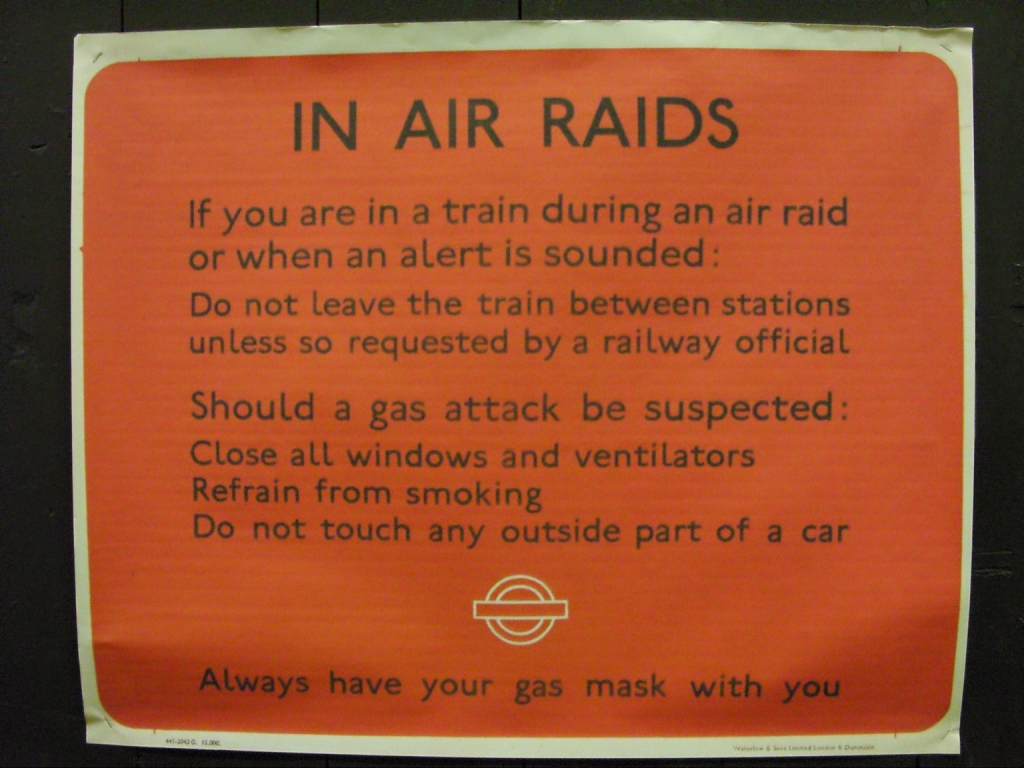 Aldwych station is a Grade II listed building and has been used many times as a filming location appearing in films such as An American Werewolf in London, Patriot Games, V for Vendetta, Atonement, 28 Weeks Later and The Edge of Love. According to the Underground History blog, the producers of Die Another Day (James Bond's 20th adventure) spent several days at Aldwych, conducting pre-production research, although it has been confirmed both by the filmmakers and by the London Transport Museum that Vauxhall Cross (the disused Tube station used by MI6 in the film) was created from scratch on a sound stage at Pinewood Studios.
Reconstructing the Past: Aldwych Tube Station
An Online Exhibition
January 2012
All photos: September 2010 & December 2011
© Roman Gerodimos & Anthony Ioannidis

Recommended Links:
The Telegraph, Under London: Blitz experience tours of Aldwych Underground station
The Telegraph (23/09/2010), Video: How it felt to shelter from the Blitz
BBC News (23/09/2010), Aldwych Tube station tours recreate the Blitz
Daily Mail (24/09/2010), The Blitz spirit lives on: Aldwych Tube station reopens in period costume to mark the 70th anniversary of the Battle of Britain
Urban75 (02/2006), Aldwych tube station
Greater London Authority (23/09/2010), Blitz tours recreate air raid shelter in Aldwych Underground station
Going Underground's Blog (27/09/2010), Aldwych Tube Station – Blitz Tour
Goind Underground's Blog (27/11/2011), Aldwych Underground Station Tours – November & December 2011
Underground History (12/03/2003), Aldwych
Recommended Reading:
D. Long (2009), The Little Book of the London Underground, The History Press
P. Cohen-Portheim (1935/2011), The Spirit of London, Batsford
S. Foxell (2007), Mapping London: Making Sense of the City, Black Dog Publishing
P. Ackroyd (2011), London Under, Chatto and Windus
P. Ackroyd (2011), London: the Biography, Vintage