Roman is a Principal Academic in Global Current Affairs in the Media School at Bournemouth University, founder and convenor of the Greek Politics Specialist Group of the UK's Political Studies Association, and a faculty member at the Salzburg Academy on Media & Global Change in Austria. He holds a BSc in International & European Studies (2000, Panteion University of Social & Political Sciences, Athens, Greece); an MSc in European Politics & Policy (2001, London School of Economics); a PG Certificate in Academic Practice (2006) and a PhD in Political Communication (2010, Bournemouth University).
Roman's work focuses on emerging patterns of civic engagement and behaviour with particular reference to the phenomena of globalisation, extremism and digitization. He is also interested in the relationship between Europe's urban landscapes, public sphere/spaces and civic culture. From October 2013 to January 2014 he worked as a visiting scholar in the Engagement Game Lab at Emerson College in Boston, USA.


The long story:
I was born in Athens, Greece, in 1976, and grew up in the relatively optimistic, ambitious and dynamic last quarter of the 20th century in Greek suburbia. I've been interested in news, politics and international affairs pretty much since I can remember myself, which admittedly hasn't always been a great conversation asset. Elections, negotiations, international agreements, institutions, civic movements, political rituals, social patterns and global developments are a few of the things that make my heart race. I've always been fascinated by the question of where power and legitimacy lie, both at a domestic and at an international level, and how competing individuals, elite groups, media and citizens interact.
After a few years of intensive preparation and nerve-wracking exams, I entered Panteion University of Athens as a student of political science and international studies (although the department was later divided into two separate ones so I ended up with a degree in International & European Studies). I'm still not sure whether I should be proud of, or horrified by, the fact that in order to pass the university entrance exams I memorised (and recited over three days) an entire 128-page history book. Anyway, university was great, I loved my time at Panteion and still feel quite nostalgic about the simplicity and freedom of my student days. Lectures by the likes of Prof. Emeritus Thomas Koniavitis were intellectual adventures, which, almost physically, stretched our intellectual capacity. During my last year at Panteion, I worked as a research assistant to Prof. Alex Cudsi, researching energy and security issues in the Mediterranean Sea.
In 2000, I moved to London in order to complete an MSc at LSE's Department of Government with a view to, at some point, getting a politics- or political science-related job. My postgrad studies at LSE were one of the most exciting, exhausting and intense experiences of my life. I'm particularly enthusiastic about crossing the narrow boundaries of formally defined disciplines. For the purposes of my first degree I studied a wide range of topics from political theory and international law to sociology, history and epistemology. As part of my Master's studies, I took courses in criminology and the social psychology of the media in addition to the core subjects of British government and European politics. I had the privilege of attending the classes of legendary social scientists, such as Prof. Emeritus Paul Rock, Prof. Emeritus Patrick Humphreys and the late Prof. Emeritus Gordon Smith. My MSc dissertation investigated the BSE/vCJD crisis ('mad cow' disease) as a failure of government and was published as a journal article in 2004 (Public Administration, 82: 4). While at LSE, I worked as a website coder for the Public Policy Group's Government on the Web 2 project commissioned by the National Audit Office.
In September 2002 I joined Bournemouth University as a part-time Associate Lecturer and PhD student with a bursary from the Media School. Choosing a topic for my PhD and focusing my research agenda was a very long, mentally painful but ultimately extremely rewarding process as I ended up reading hundreds of journal articles and books on the field of political communication, writing and re-writing conceptual frameworks and research questions. Teaching and supervising my own dissertation students gave me the added bonus (or curse) of identifying strengths and flaws in other people's work. From the safety of looking at my framed PhD on the wall I can say that it was the best way to do a doctorate – although it felt quite the opposite at the time.
As part of my work in the Media School, I took an active role in the establishment of the Centre for Public Communication Research (CPCR) and between 2002 and 2005 organised more than 10 workshops, research seminars and roundtables with eminent guest speakers. Since 2003 I have also been an active member of the UK's Political Studies Association (PSA). From 2004 to 2006 I was Communications Officer for the PSA's Graduate Network (PGN). In 2004 I founded and have since led the Greek Politics Specialist Group (GPSG) of the PSA, which has become one of the largest and most active international scholarly networks of experts on Greek society and politics.
In September 2005 I was offered a full-time lectureship at BU and enrolled to a PG Certificate in Academic Practice as part of my personal development programme. Writing two new lectures from scratch every week (along with all the marking, admin and dissertation supervision that comes with the post) while doing a PG Cert and a PhD was a shock to the system, but, to this day, walking into a full lecture theatre and interacting with students has an amazingly therapeutic effect. As part of my work at BU, I have developed a range of innovative teaching methods which led to successive BU Awards for Outstanding Contribution to Student Learning in 2008 and 2009.
In February 2009, I co-organised an international two-day conference entitled "Images of Nations: Stragetic Communication, Soft Power and the Media" convened by the Greek Politics Specialist Group (GPSG) under the auspices of the Greek Ministry of Foreign Affairs. The keynote speeches were given by Prof. Keith Dinnie and by the late Professor Phil Taylor, while the conference was also addressed by ministers and senior diplomats.
In June 2010, after almost 8 years of research, writing and editing, I finally submitted my PhD thesis entitled "New Media, New Citizens: the Terms and Conditions of Online Youth Civic Engagement". I dedicated my thesis to four generous teachers and great human beings who inspired me to become an active citizen, social researcher and teacher myself. My PhD won the 2010 Arthur McDougall Fund Prize for Best Dissertation in Elections, Electoral Systems or Representation by the Political Studies Association.
Since 2010, I have been a faculty member at the Salzburg Academy on Media & Global Change, organised by the Salzburg Global Seminar, which has been a very inspiring and rewarding experience. I am currently working with colleagues from the Academy on major global studies, such as "On Cities", "A Tethered World" and "Unplugged" – the biggest global media experiment of its kind.
In 2011 I co-organised two international conferences: the annual conference of the Media & Politics Group of the PSA ("Civic and Audience Empowerment", 3-4 November 2011, Bournemouth University) and a conference on "The Politics of Extreme Austerity: Greece Beyond the Crisis" convened by the Greek Politics Specialist Group in collaboration with the University of Strathclyde (8-9 December 2011, Glasgow). I am the co-editor of The Media, Political Participation and Empowerment (Routledge 2013) and The Politics of Extreme Austerity: Greece Beyond the Crisis (Palgrave 2014) which feature key contributions from these two conferences.
During the first half of the 2013/14 academic year, I am a visiting scholar in the Engagement Game Lab at Emerson College, Boston, on a research sabbatical from Bournemouth University. My research focuses on youth engagement with urban public space and global current affairs, as well as the impact of digitization on political communication, social interaction and global citizenship. During my 120-day stay in Boston I kept a photo-journal. In June 2014 I organised an international workshop on political violence, terrorism and extremism in Europe and Greece which featured keynote presentations from leading counter-extremism think-tanks Demos and Counterpoint, as well as an opening session with award-winning writer and prison therapist Jonathan Asser.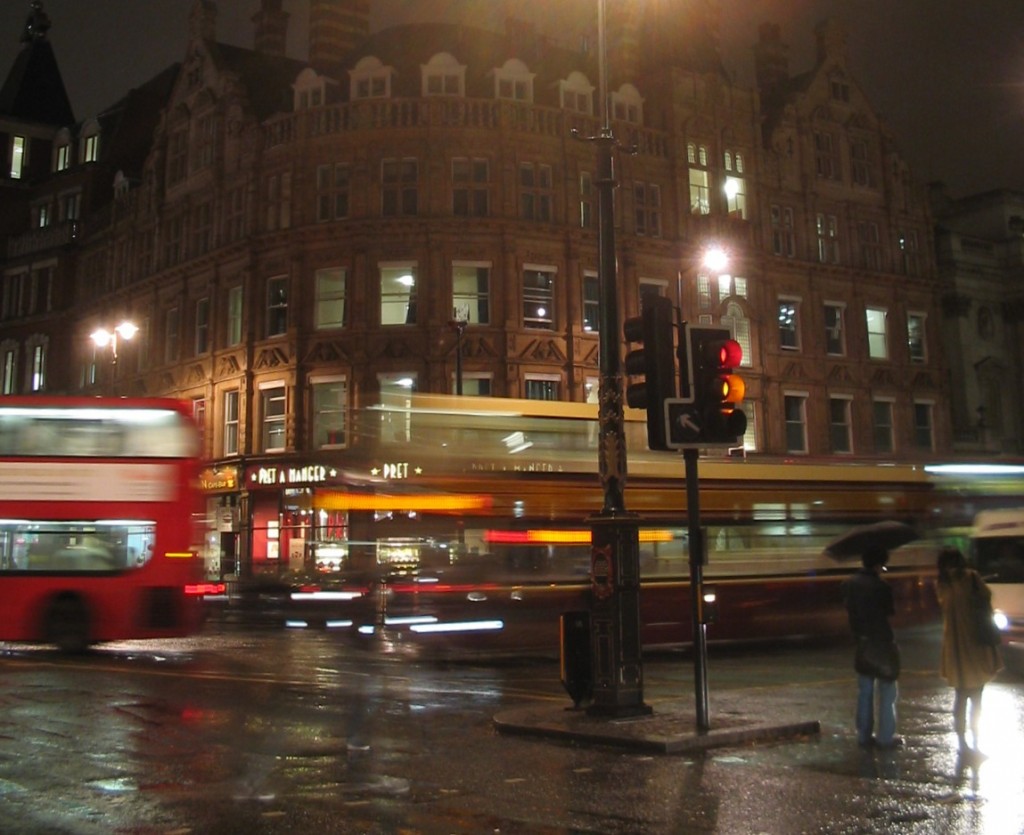 Passions (in random order): French noir, museums, James Bond, reading, coffee, Franco-Belgian comics, political thrillers, social science, Indiana Jones, travelling, somatics, Bach piano concertos, newspapers, museums, Handel operas, political sociology, cooking, radio drama, David Fray, meditation, Γιάννης Μαρής, Scandinavian thrillers, global governance, Route 66, stamps, Kieslowski, New York City, Andrew Marr's podcasts, trains, Boris Kovac, National Trust, the idea of Europe, film festivals, organic food, Carl Sagan, history, The West Wing, philosophy, Paris, The Man from U.N.C.L.E., Salzburg Festival, big cities, exploration, Les Musiciens du Louvre, libraries.