On Location
Revisiting Michael Frayn's 'Afterlife': a Tribute to Max Reinhardt
In the summer of 2008 I saw the first production of Michael Frayn's Afterlife at the National Theatre in London. Up to that point I knew nothing about either Max Reinhardt or Schloss Leopoldskron – the rococo palace in Salzburg, Austria, that was to be his home for 20 important years (1918-1938). Yet, I found the story of Reinhardt's life both fascinating and moving (surprisingly more so than the fact that Leopoldskron was one of the chief filming locations for The Sound of Music in the 1960s).
Months passed, as they do, and I almost forgot about Reinhardt and 'the Schloss'. But life has a funny way of bringing you close to things or people that it really wants you to connect with. Thus, I eventually was invited to participate as a faculty member at the Salzburg Academy on Media and Global Change, which is part of the Salzburg Global Seminar, which is based at Schloss Leopoldskron. Thus, I had the great privilege of living and working there for three weeks in the summer of 2010, and again in the summer of 2011.
Anybody who's ever visited the Seminar or the Schloss will tell you how beautiful and unique this place is; and how rich and fascinating its history is: from the Prince Archbishop of Salzburg, who in 1736 commissioned Schloss Leopoldskron; to Max Reinhardt who, from 1918, not only renovated and lived in the palace, but also used it as a theatre set in itself; to the Nazis who confiscated it and used it as a guest house; to three Harvard visionaries who, with the support of Reinhardt's widow Helene Thimig, established the Salzburg Seminar in 1947.
Since 1947 the Salzburg Global Seminar has been bringing together people from all corners of the world – raising awareness on important issues, building bridges between communities, encouraging and empowering current and future leaders to find creative solutions to some of the most pressing global problems. Having observed the Seminar's work ethic and range of activities, I can't think of a better way of sharing and utilising this unique resource and cultural treasure that is the Schloss Leopoldskron.
This online exhibition touches upon Michael Frayn's interpretation of Max Reinhardt's story, drawing on the text of the play and the playwright's stage directions (both are available in the Methuen book that accompanied the staging of the play); as well as on photos that I took in 2010 and 2011 of some of the locations featuring in the play.
Afterlife also features a play within a play: Hugo von Hofmannsthal's adaptation of Everyman – a 15th century morality play – with which Reinhardt launched the Salzburg Festival in 1920. The aim of this photo-essay is to provide a visual tribute to these key texts, characters and places while also (liberally) remixing their core elements in order to highlight (my interpretation of) their essence.
One – Genesis

"The genesis of this play was its setting – Schloss Leopoldskron, the great baroque palace on the outskirts of Salzburg" (Michael Frayn, Postscript to Afterlife, p. 91).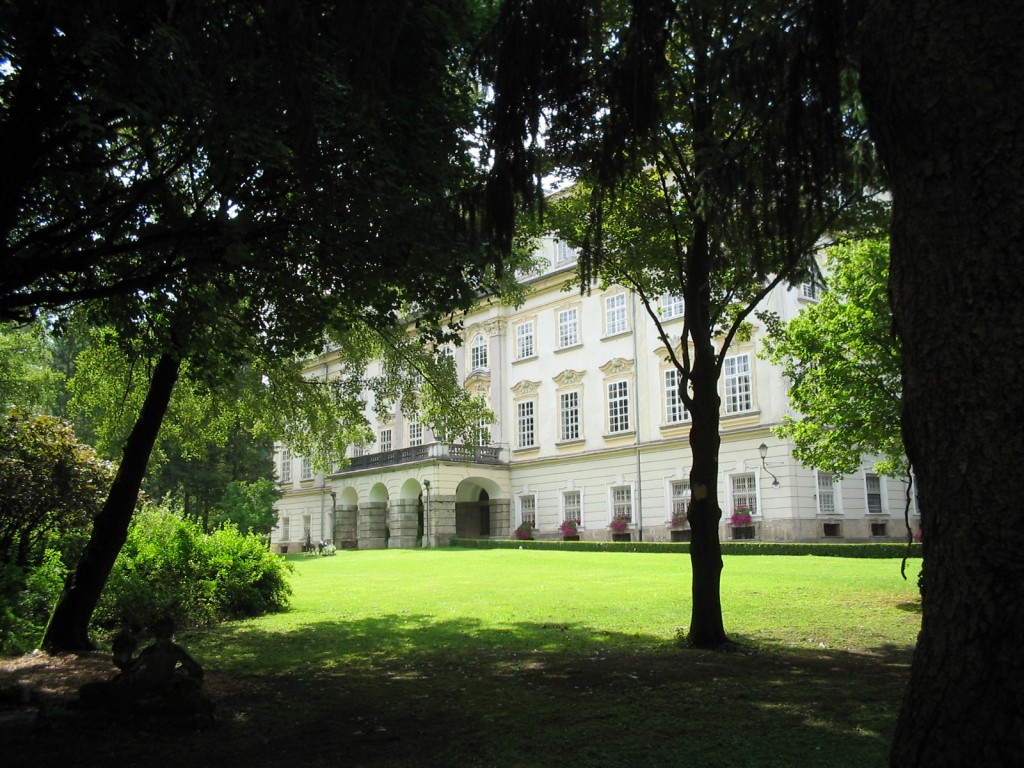 [Reinhardt:]
"A lordly house I own and fair,
Magnificent beyond compare.
Full many a chamber call I mine,
With costly furnishings and fine…"
(Afterlife, Act One)
"Draw near, good people all, I pray!
Give heed while we perform our play,
Wherein we show, as best we can,
The Summoning of Everyman."
(Afterlife, Act One)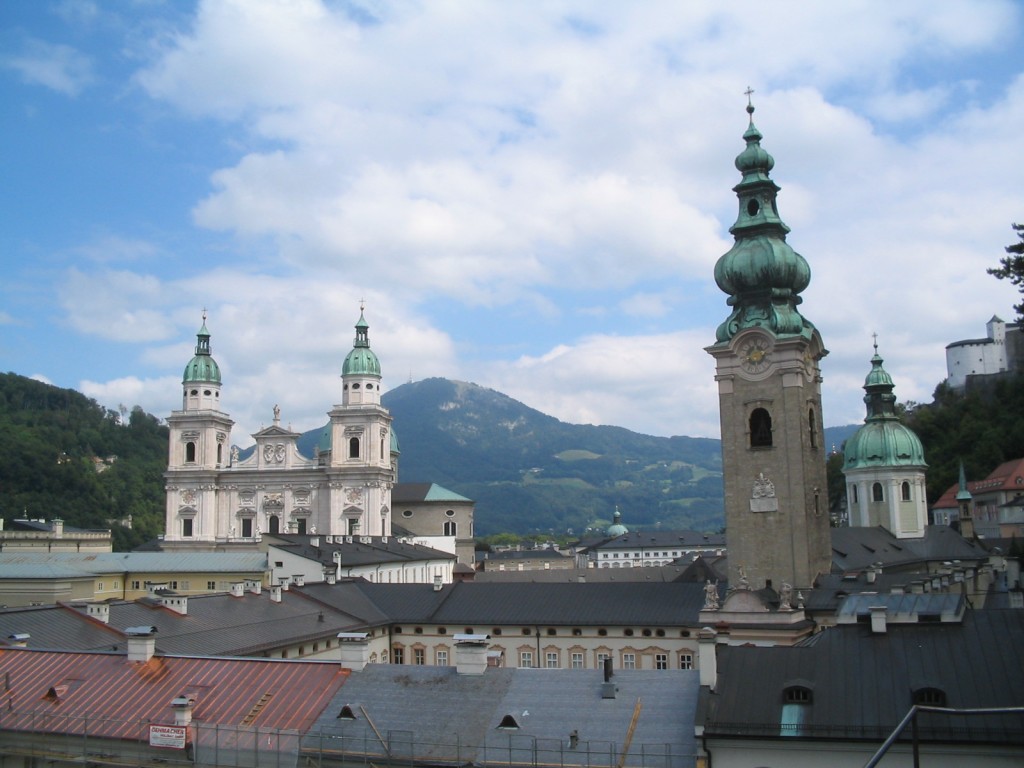 "[Prince Archbishop:] A Jew. And you have chosen a work of Catholic piety to open your new festival?
[Kommer:] You want Jewish piety? In Salzburg? What else? Ice skating in hell?"
(Afterlife, Act One)
Two – Home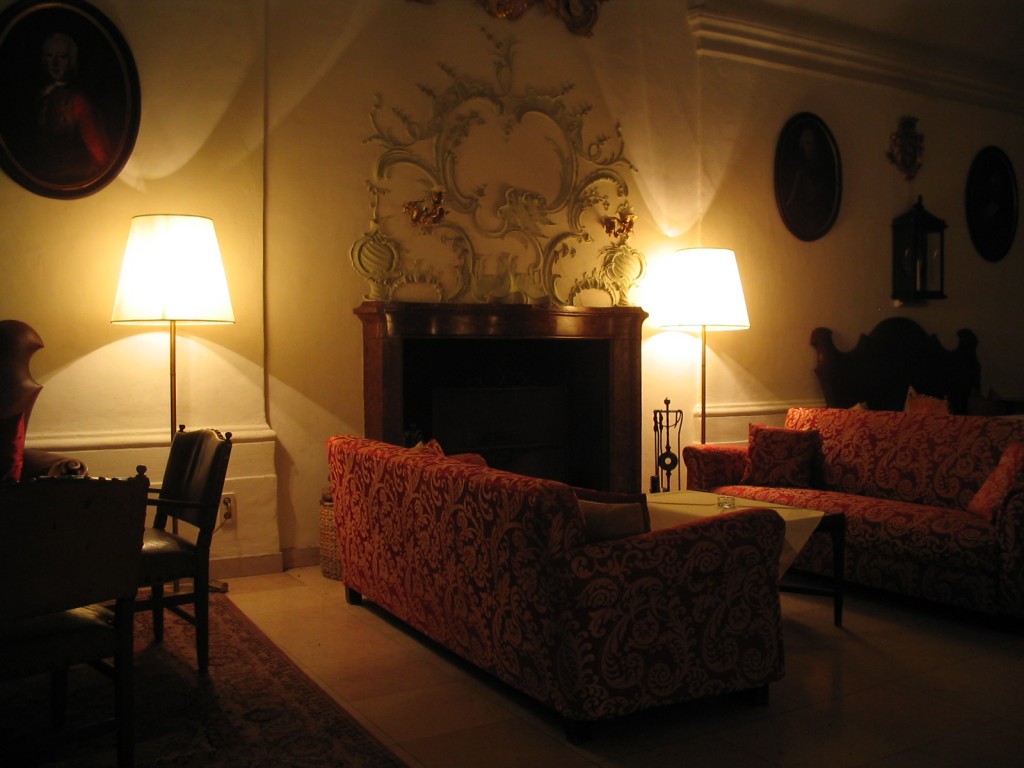 "[Prince Archbishop:] My word, though! Look at it! The great hall!…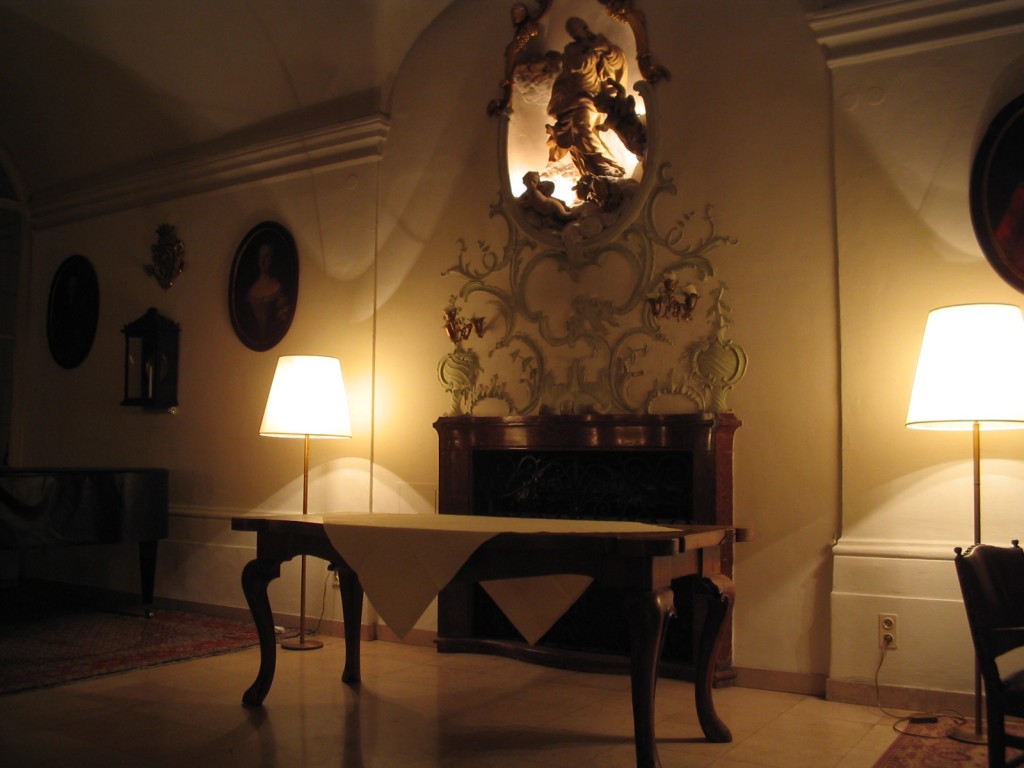 …The ceremonial staircase! The galleries!…" (Afterlife, Act One).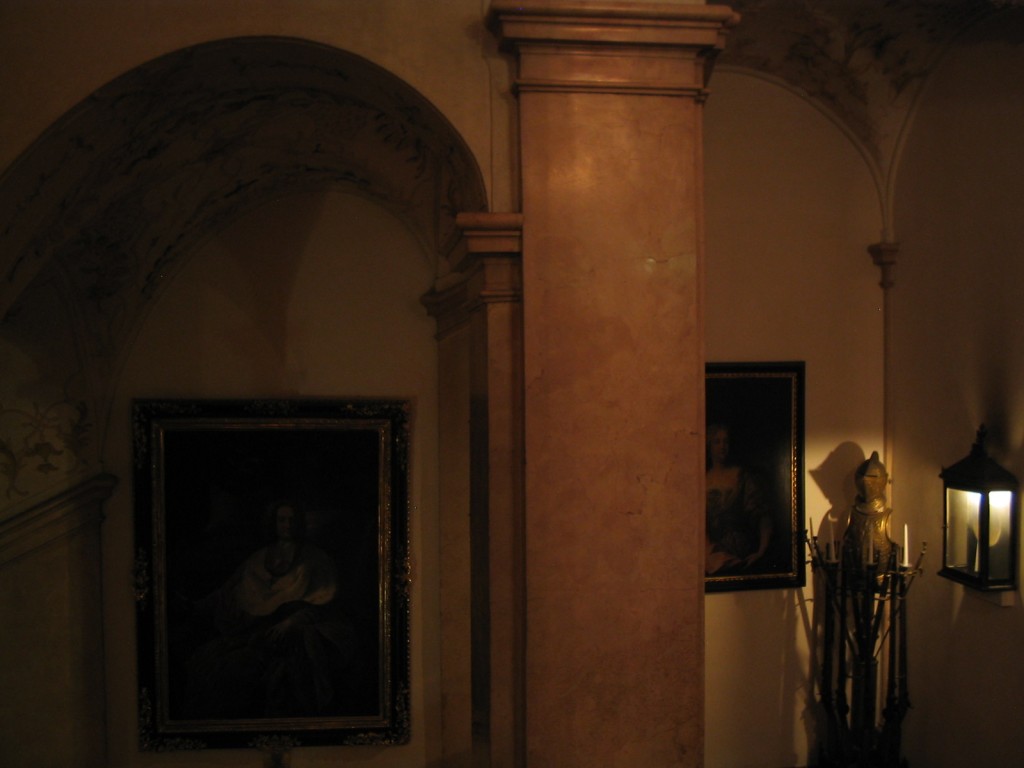 "[Kommer:] Lakeside terraces and walks – fountains – a menagerie – an open-air theatre…" (Afterlife, Act One).

"[Prince Archbishop:] So much that Herr Reinhardt has done to this house since he first came here. Surely the greatest of all his celebrated stagings! The statues in the garden…
[Kommer]: Carted here complete with a century's growth of moss and lichen on them...
[Prince Archbishop:] The Venetian room…
[Kommer:] Transported here, mirror by mirror. The great houses have been stripped for miles around…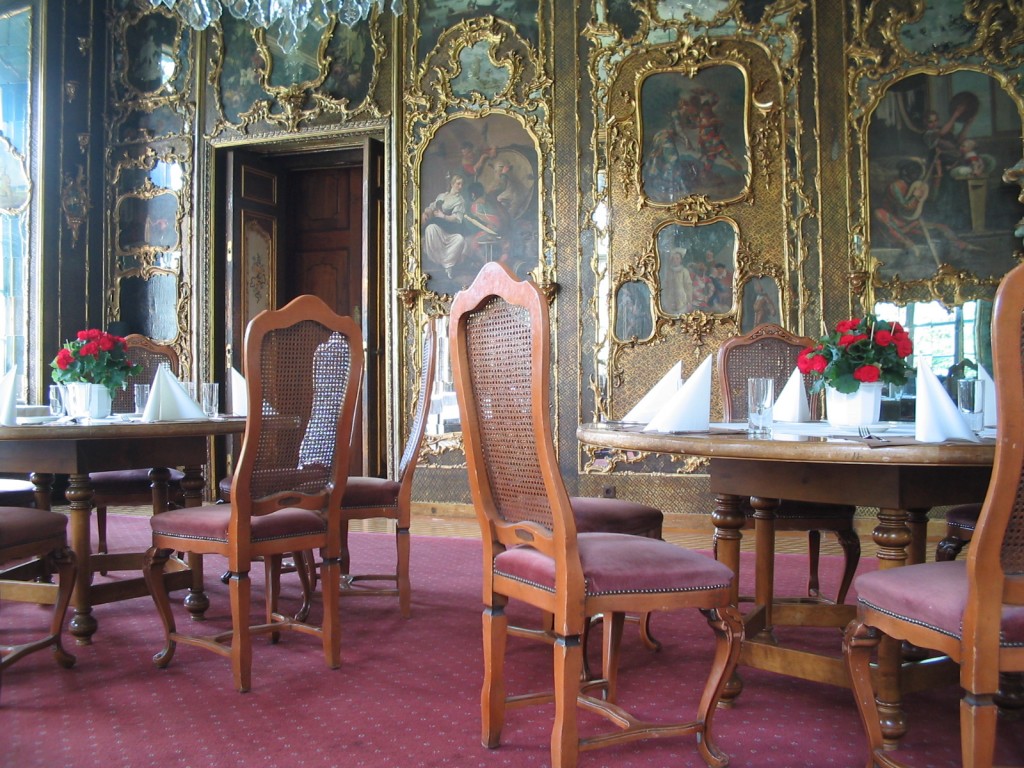 [Prince Archbishop]: His wonderful library.
[Kommer]: Copied gallery by gallery from a Swiss monastery…" (Afterlife, Act Two).
Three – Theatre, Creativity, Freedom
"[Reinhardt:] We all have possibilities in us that ordinary life won't let us realise. We all have only one birth and one death. We are all different, but in the narrow stream-bed of everyday life we are rolled together like pebbles until we all look alike. Or until we shake ourselves free and begin to act out the other parts that life denies us" (Afterlife, Act One).
"[Reinhardt:] The baroque is the extension of the theatre into the everyday world. And that is what I have devoted my career to – breaking down the barriers between the actual and the imagined. Between art and life, between theatre and audience…
"…And doing it as simply and naturally as children do their games. A few props – pictures, footmen… and at once we're in the eighteenth century – in a play – in an opera – in a dream…
"…I want to do it not just for the wealthy and the privileged few, sitting in some small room sealed off from the world, but out in the world itself, where popular drama began. So that all of us, princes and footmen alike, ladies and ladies' maids, can escape for a few brief hours from the life sentences we are serving inside our own selves" (Afterlife, Act One).
Four – Twilight
"[Prince Archbishop:] And such serenity… The last of the day's light reflected in the lake… The profound blue stillness of the mountains beyond…
[Reinhardt]: I love this time of day, Your Grace. Twilight… It's where I have spent my life. In the border lands between the hard light of day and the ghosts of the night. Smuggling whatever I could across the uncertain frontier between reality and dream." (Afterlife, Act One).
"I have lived in Leopoldskron for eighteen years, truly lived, and I have brought it to life. I have lived every room, every table, every chair, every light, every picture…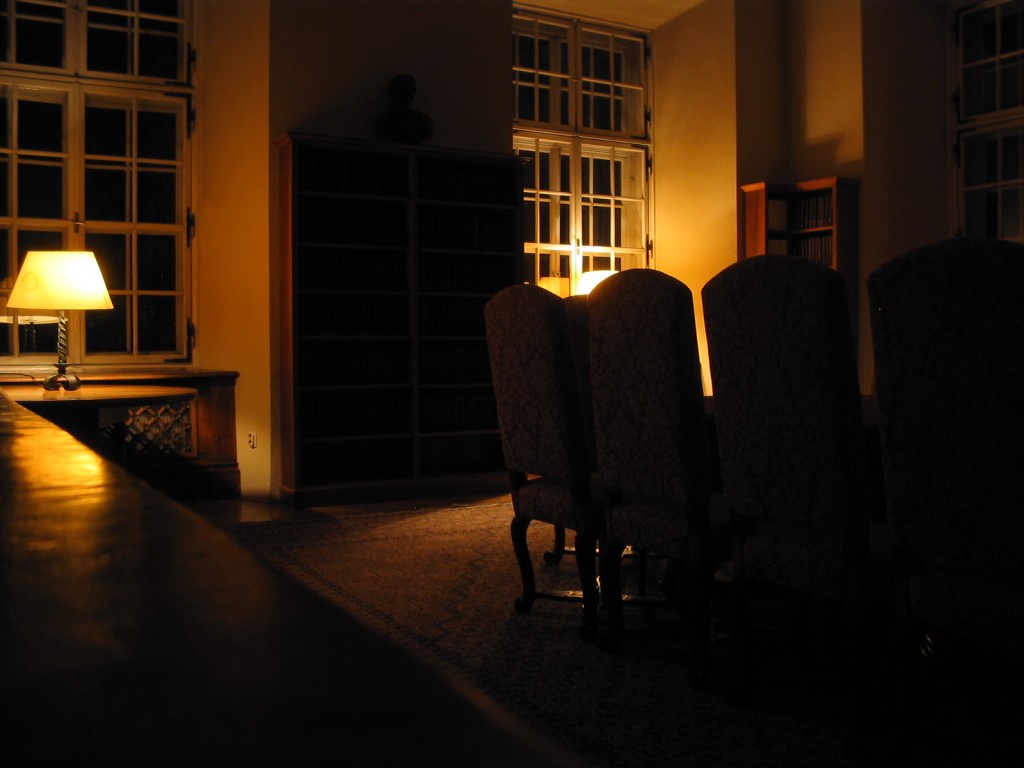 "…I have built, designed, decorated, planted and I have dreamt of it when I was not there. I have always loved it in a festive way, not as something ordinary…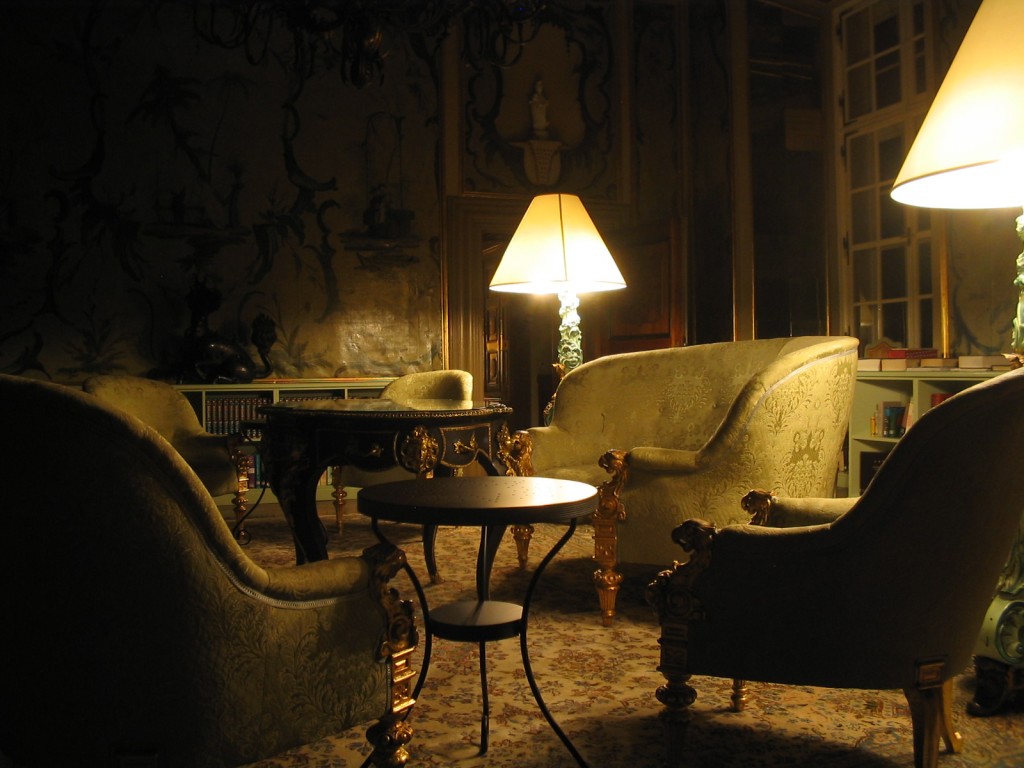 "…Those were my most beautiful, prolific and mature years… I have lost it without lamenting. I have lost everything that I carried into it. It was the harvest of my life's work" [Max Reinhardt writing to his wife Helene Thimig in 1942].
"[Thimig]: Oh, Reinhardt, this place, this place! If only I could look out of the window one morning and see rain! Veils of rain sweeping across the lake. The mountains lost in clouds. Water dripping from the plants and statues. The whole world soft and grey." [Afterlife, Act Two].
"[Death: (whispers)] Everyman! Everyman!"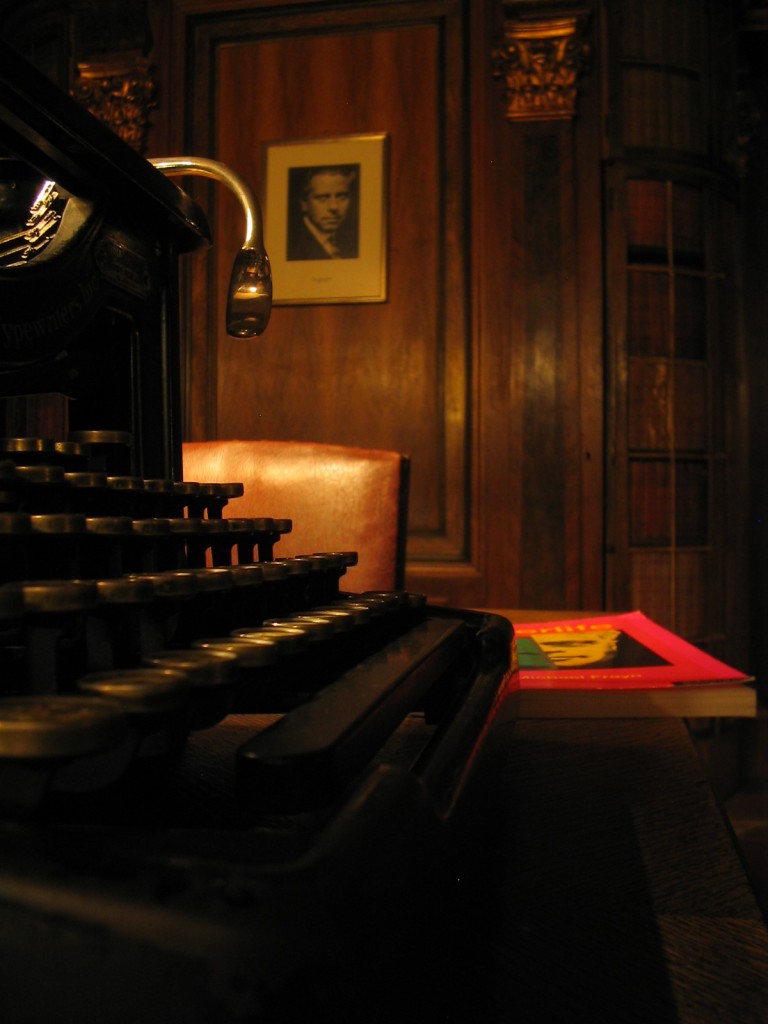 "[Reinhardt:] My wonderful house! The only production of mine that will endure. Everything else is written on the wind."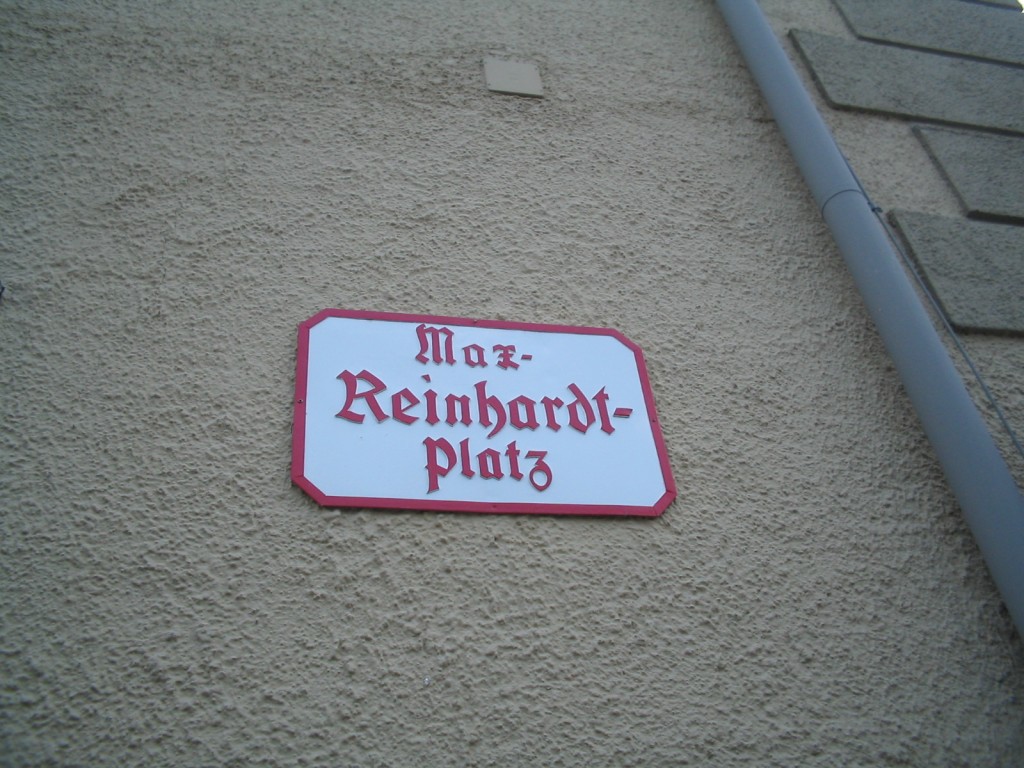 On Location: Revisiting Michael Frayn's 'Afterlife' – a Tribute to Max Reinhardt
All photos: © Roman Gerodimos
Recommended Reading:
– Michael Frayn (2008), Afterlife, London: Methuen Drama
– Michael Frayn (2009), Stage Directions: Writing on Theatre 1970-2008, London: Faber and Faber
– Ronald Harwood (2008), Collaboration and Taking Sides, London: Faber and Faber

– Salzburger Festspiele (2010), 90 Jahre Salzburger Festspiele, official exhibition book for the 90th anniversary of the Salzburg Festival
– Gotttfried Reinhardt (1979), The Genius: A Memoir of Max Reinhardt, Knopf
– John L. Styan (1982), Max Reinhardt (Directors in Perspective), Cambridge University Press
– Sam Marlowe (2008), Afterlife at the Lyttelton, The Times, 11/06/2008
– Rupert Christiansen (2008), Max Reinhardt: back in the limelight in Michael Frayn's Afterlife, The Telegraph, 07/06/2008
– Benedict Nightingale (2008), Michael Frayn on the human condition, The Times, 19/05/2008
– Michael Billington (2008), Theatre review: Afterlife, The Guardian, 11/06/2008
Recommended Listening:
– J. S. Bach, Keyboard Concerto in A Major
– Anton Bruckner: Symphonies Nos 4-9
– Alexander von Zemlinsky: Cello Sonata; Three Pieces for Cello and Piano; Trio for Clarinet, Cello and Piano
– Loris Margaritis: Piano Works
– Erwin Schulhoff: String Sextet