Route 66: An American Journey
Exploring America's "Mother Road" from Chicago to L.A.
This online exhibition features original photos from a road trip that my partner and I went on in June and July 2011. Going from Chicago to L.A. on the Old/Historic Route 66 (where that still exists) was the main leg of a 30-day journey that started in New York, before flying to Chicago and ending up in Los Angeles, after having crossed 9 states and 4,500 miles (7,200 km) on the road. Diversions, not covered in this photo-essay, took us to downtown Dallas; Johnson Space Center in Houston; Roswell; (near) the White Sands Missile Range; inside the Very Large Array; the Grand Canyon; and San Diego. Sticking to the original Route 66 meant driving parallel to massive Interstates (which was much more fun and usually quicker), visiting ghost towns, coming across groups of fellow-Route 66 fans on their Harleys and occasionally getting stuck at dead ends where the Old 66 has been left to its fate.
So much has been written about Route 66 – America's "Main Street" which for decades represented the hopes and aspirations of entire generations and the mobility and passion for exploration of the American people. This exhibition features 78 (out of 2,000) photos. Capturing every aspect of Route 66 is obviously impossible but this photo-essay aims to showcase the beauty, vastness, richness and diversity of the American landscape.
Day 1: Illinois
Chicago, IL
Joliet, IL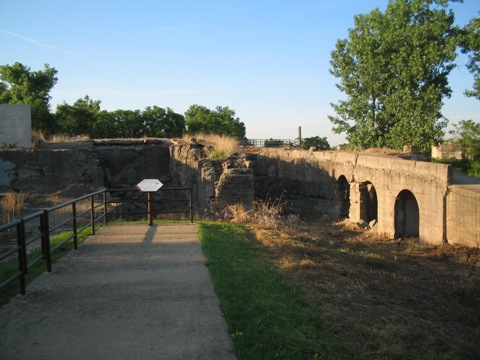 Day 2: Illinois – Missouri

Odell, IL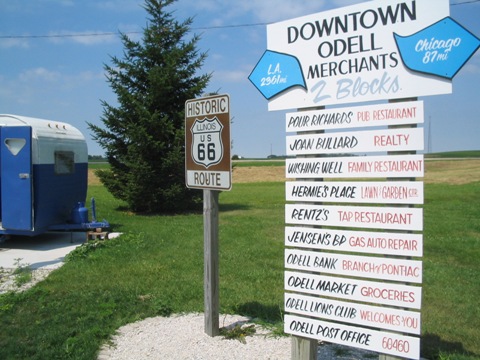 Pontiac, IL
Funks Grove, IL
Lake Springfield, IL
St. Louis, MO
Day 3: Illinois – Missouri

Cahokia, IL
Chain of Rocks Bridge, MO
Cuba, MO
Day 4: Missouri

Meramec State Park, Sullivan, MO
Mark Twain National Forest, MO
Phillipsburg, MO
Day 5: Missouri – Kansas – Oklahoma

Carthage, MO
Webb City & Joplin, MO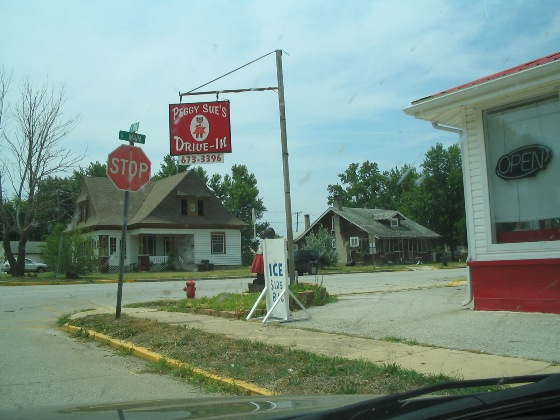 Galena, KS
Commerce, OK
Catoosa, OK
Chandler, OK
Day 6: Texas

Shamrock, TX
McLean, TX
Amarillo, TX
Day 7: Texas
Amarillo, TX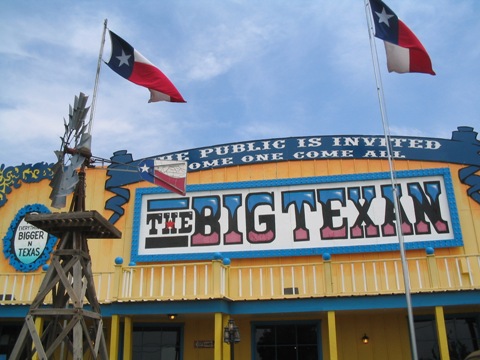 Day 8: New Mexico – Arizona

Albuquerque & Highland Meadows, NM
I-40, AZ
Day 9: Arizona
Holbrook, AZ
Winslow, AZ
Sunset Crater Volcano National Monument, AZ
Wupatki National Monument, AZ
Day 10: Arizona
Flagstaff, AZ
Seligman, AZ
Day 11: Arizona – California

Black Mountains, Mohave County, AZ
Oatman, AZ
Colorado River, AZ / CA border
Amboy, CA
Day 12: California
San Bernardino, CA
Day 13: California
Los Angeles, CA
Route 66: An American Journey
June 2012
All photos: June-July 2011 | © Roman Gerodimos